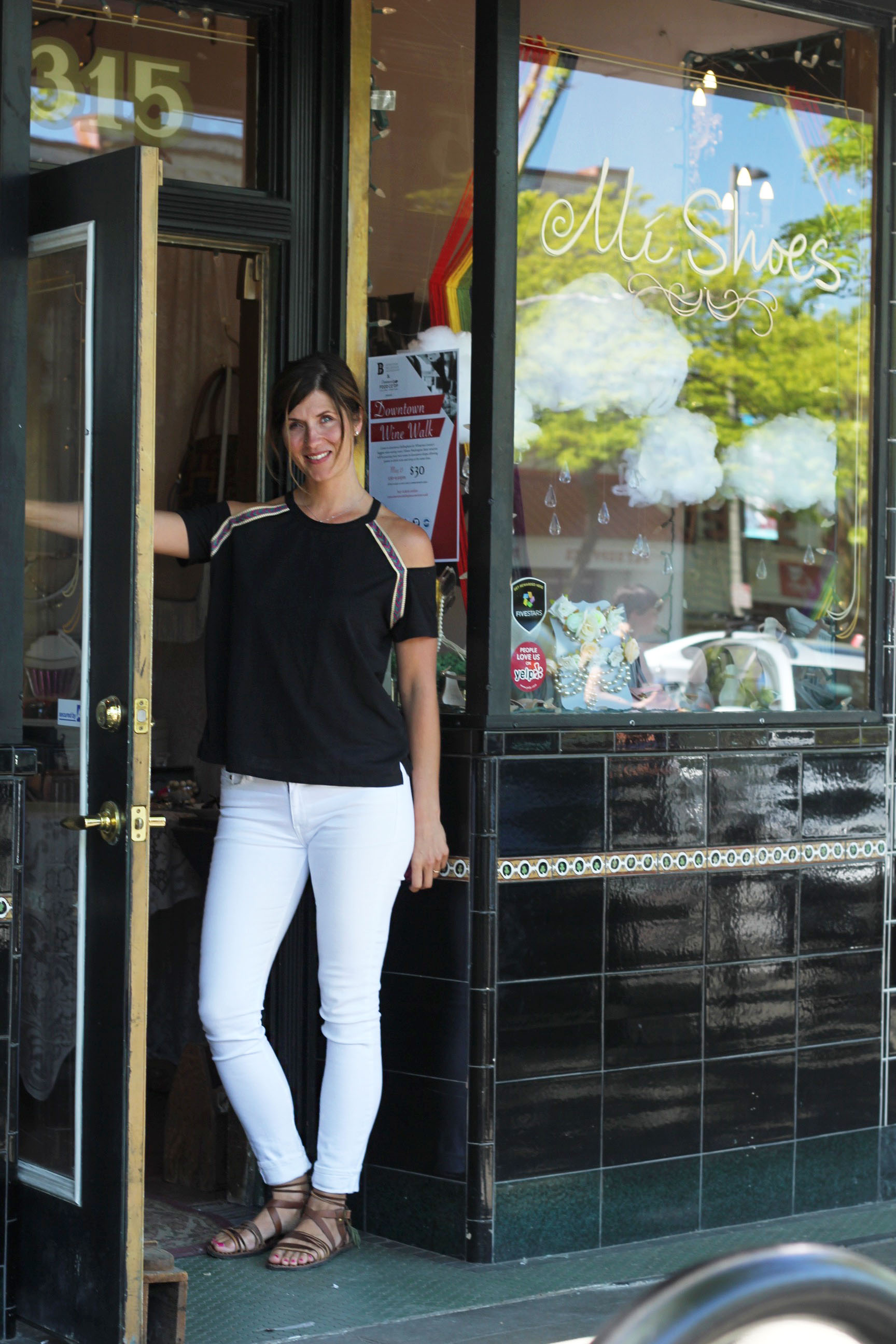 Owner: Michelle Bouma
What's the best part of your job?: "Thinking back over the last 10 and a half years, with all the women/girls that I've worked with, that I've hired, that I've sold shoes to – I think that is probably the best part. All the women that are in and out of my life that I'm meeting everyday – I hope in some little way that I'm inspiring them and making them feel more beautiful like making their day better when they leave the store."
What do you think makes this store unique to Bellingham?: "I think the aesthetic sets it apart. People come in here all the time and comment on how the store reminds them of little shops they found in Paris or while traveling through Europe. And I think that people – our loyal customers are regulars, they love the experience as much as they love our merchandise. They love that, you know, they can come in and know that we are going to have a friendly salesgirl and just a good experience."
Mi Shoes has existed for ten and a half years. With a narrow space, high ceilings, a brick wall, vintage furniture, and fashion magazine clippings, the store emulates a very homely feel and a European essence. Michelle Bouma, owner of Mi Shoes and Heroine Clothing, originally created this store because of the need for a women's shoe store in downtown.
Women and girls, of all ages, shop at Mi Shoes. Each season, or when an event takes place, Bouma drives down to Los Angeles to grab new shoes and accessories from vendors of wholesale showrooms. Mostly, however, shoe vendors come to Mi Shoes to present their collections. Bouma, then picks and buys what she wants from their collection to sell in her store.
With the clothing store, Sojourn, next door, when a customer is looking to create an outfit, the woman can go to Sojourn for the clothes and right to Mi Shoes for the shoes. Sojourn and Mi Shoes help each other out by sending people back and forth to complete an outfit.
1315 Railroad Ave, Bellingham, WA 98225
To find Mi Shoes, drive South on Railroad Ave. and it's in the block past E. Magnolia St. on the right. It's a little nook of a shop, wedged between Avenue Bread & Deli and Sojourn.
Price: $$
(360) 715-2046