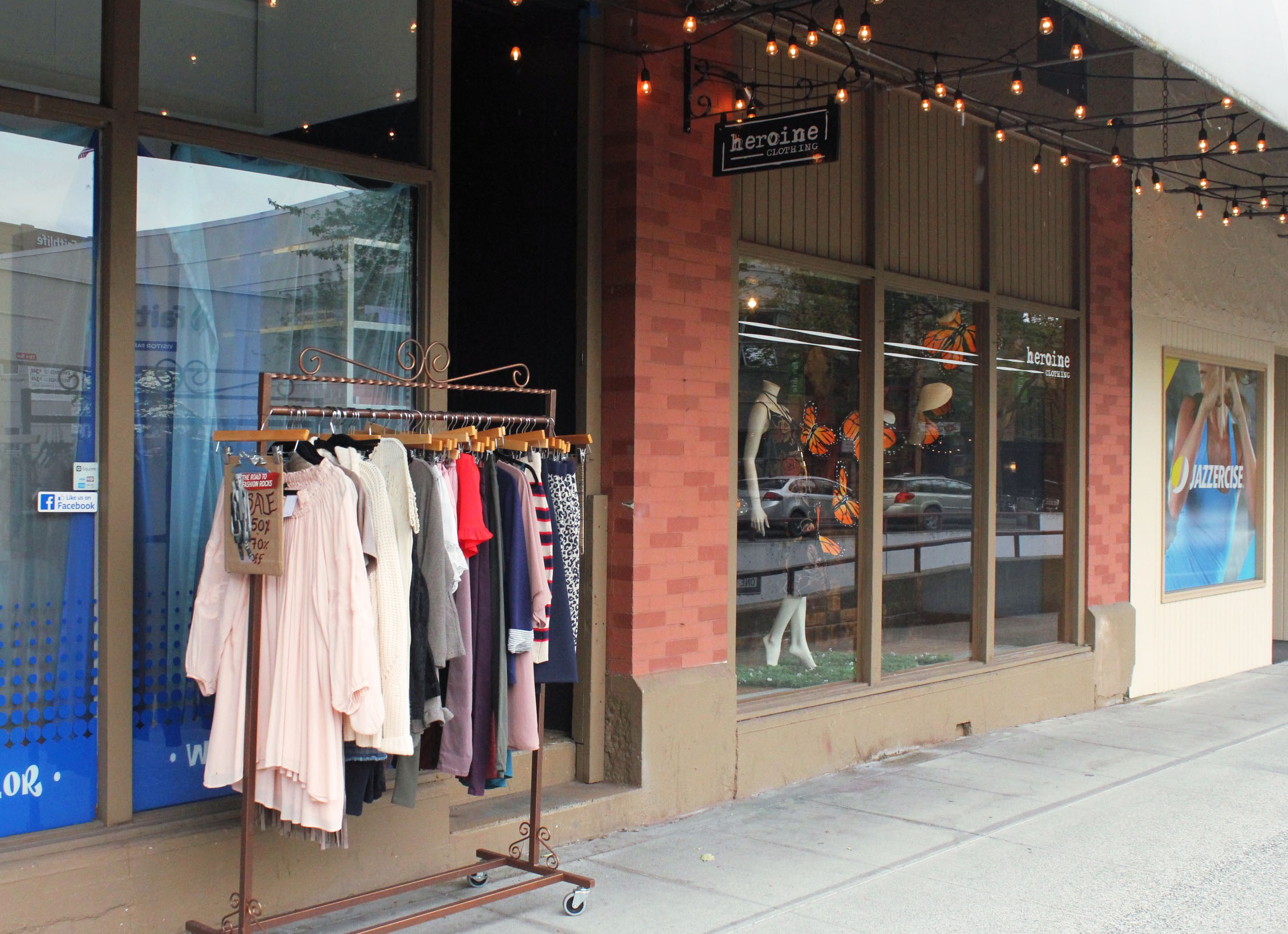 Owner: Michelle Bouma
What's the best part of your job?: "Thinking back over the last 10 and a half years, with all the women and girls that I've worked with, that I've hired, that I've sold shoes to – I think that is probably the best part. All the women that are in and out of my life that I'm meeting everyday – I hope in some little way that I'm inspiring them and making them feel more beautiful, like making their day better when they leave the store."
What do you think makes this store unique to Bellingham?: "I have to say the selection. If I'm going to pat myself on the back for a minute, I've done a really great job of finding unique items but also a good mix of basics that feel good. The other thing that sets me apart is the intimate atmosphere. When a customer comes in, it's me and them. If you're looking for, you know, that perfect date night outfit, I'm going to help you find it and I'm not going to let you leave until you've found it and you're happy with it and you feel great."
A little over six months ago, Heroine Clothing made its debut. Michelle Bouma, the owner of Heroine Clothing and Mi Shoes, has owned a mobile boutique called Belle on Wheels for a couple of years. Last spring and summer, the business picked up and customers started to ask about a physical store to find the clothing featured in the boutique. After Bouma found a space that was just a bit bigger than her truck, she bought the space and opened Heroine Clothing on November 6, 2015.
Women of all ages shop at Heroine Clothing – from teens to their moms, and from those moms to their moms. Women and girls from teens to 90-year-old women shop in this boutique.
When Bouma travels down to Los Angeles for her Mi Shoes store, which is about five to six times a year, she now travels down for her Heroine Clothing pieces as well.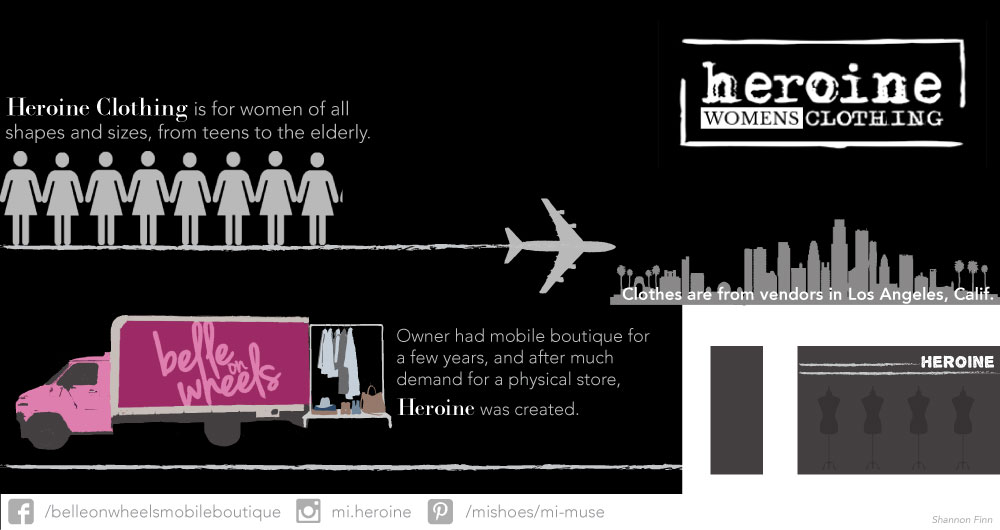 1328 Commercial St, Bellingham, WA 98225
To find Heroine Clothing, drive South on Commercial Ave. and it's in the block past W. Magnolia St. next to Jake's Barber Shop, on the left. It's a tiny little nook of a shop, so keep your eyes peeled for it.
Price: $$
(360) 483-9265