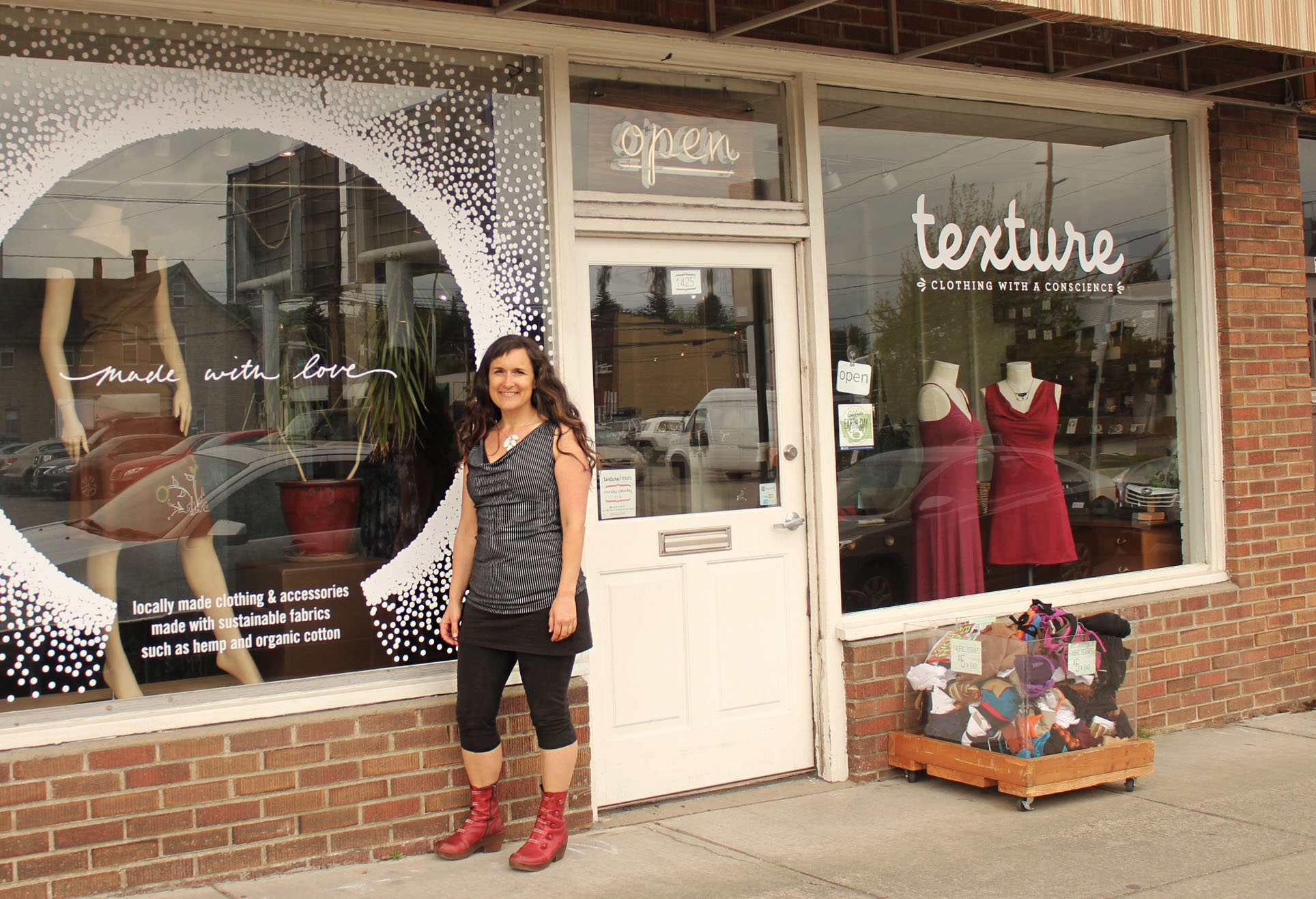 Story, Photos, and Graphics by Shannon Finn
Owner: Teresa Remple
What's the best part of your job?: "I would say – my first reaction was the team. At this point, I would say that's my favorite part of the job, but just because it flows – I know that everyone knows what to do."
What do you think makes this store unique to Bellingham?: "It's locally made clothing. We're the designers, so that's probably unique. Also, we do hemp and organic cotton, as most of the stuff in here are sustainably made fabrics."
Seven years ago, texture clothing's downtown space was created. Before opening up the store downtown, Teresa Remple would work street fairs, markets and festivals. In her 25 years in markets and fairs, she had a hair wrap business and at the end, texture clothing (which she's done for 16 years now). She featured in markets from Bellingham to Portland. When opening up the physical store in downtown Bellingham, some of the customers from her market period stayed with her until now.
Texture clothing prides itself in its locally made clothing. Remple will purchase the fabric materials from a vendor, who has the materials already woven – organic cotton and hemp. It's then transported to her production space, a floor below the store, where she will cut the fabric and bundle together thread, zippers, and all that's needed to be sewn into clothes. Once everything is cut and bundled, Remple drives the bundles to her sewers in Seattle. After the fabric is sewn, the clothes are ready to be sold in the store.
This process is completed every season and when customers ask for a restock. Texture clothing has two big collections every year – spring and fall – with two smaller collections – summer and winter.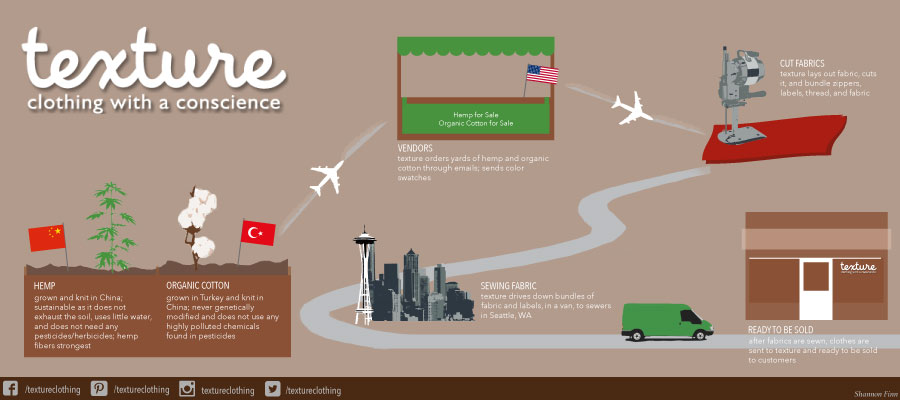 1425 N State St, Bellingham, WA 98225
To find texture clothing, drive down State St. and it's in the block past E. Champion St. next to Vital Climbing Gym, on the right. It's the shop with a box of fabric scraps in front of its window.
Price: $$
(360) 733-3351