Story and Photos by McKenna Kloes
Some tables have rings and scratches made from board games and family ruckus. Others are the surface for wine glasses being swirled and fiddled with as first date nerves signal the beginning of a love story. Others yet provide the space for inspired policy debates and entrepreneurial light bulbs.
Much transpires around the safety of a familiar table, but one truth remains constant: Human beings are wired in a way that gravitates towards connectedness. For decades in America, the table has symbolized this place of community. For many, the lessons and values held nearest and dearest to their hearts were learned in the context of making and sharing meals around the dining room table.
As millennials reach the season of life where they must choose their own tables (and the people that will surround them), many have taken to pondering their own experiences with the making and sharing of meals with loved ones. Newfound independence begs the question – will they carry on the tradition?
For WWU Sophomore Morgan Donohue, the answer is a resounding "yes." Donohue opens her home to other college-aged women every Wednesday to gather for good food and even better conversation. The meal making responsibilities are shared among each member of the group and Donohue said it has been growing in size and popularity each week.
"I just want to provide an open door place for girls to be able to make friends and share a meal together every week. I wanted them to get to know each other," Donohue said.
Weekly attendance includes about 15 women, but their growing community embraces invitation and acceptance. Laughter, food fights and tight hugs bring warmth to Donohue's home as music plays and oven timers beep. One shared sentiment echoes among the entire group; gathering for meals has taught them to love that each person brings their own experiences and points of view to the table.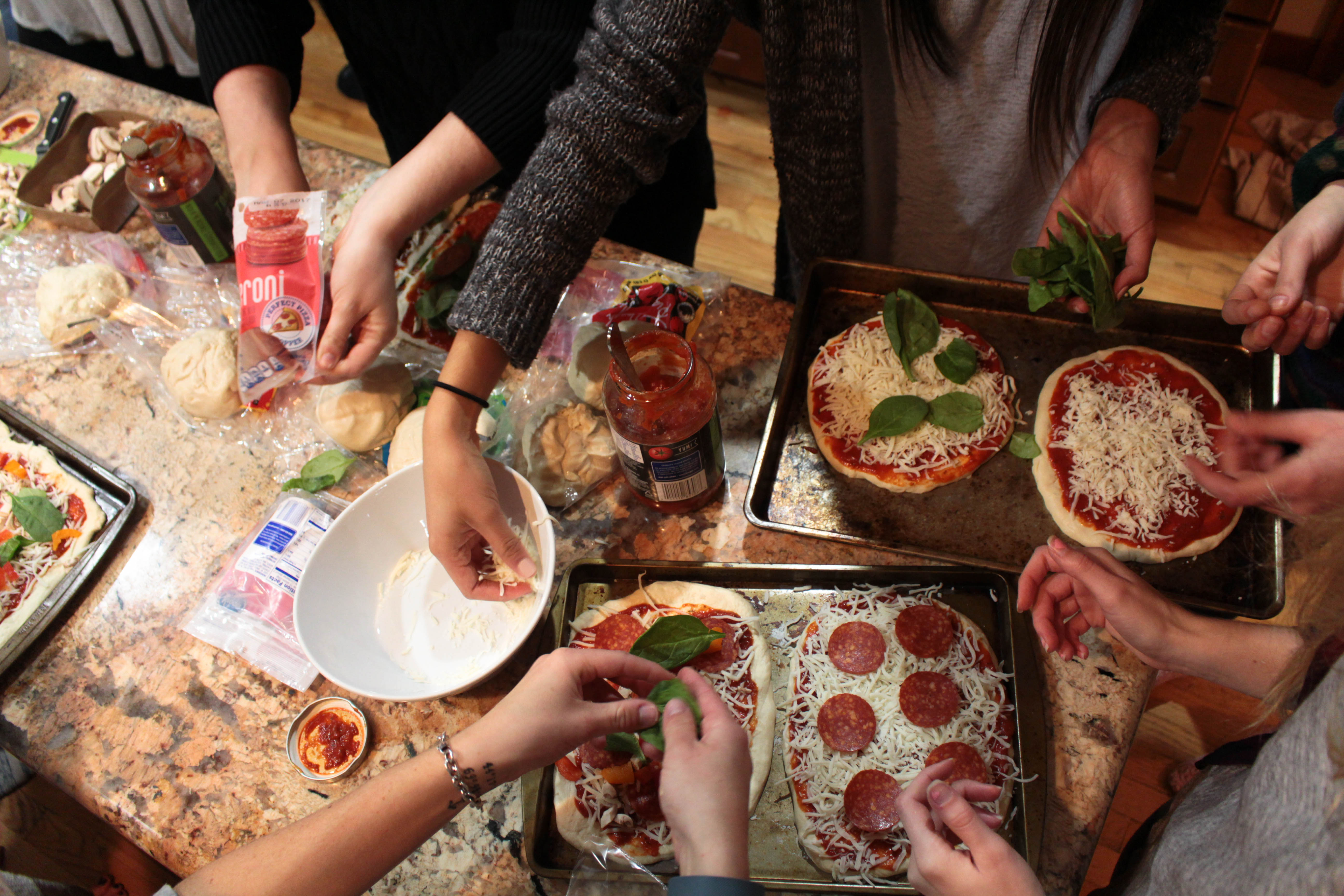 "I have grown up sitting around the dinner table with my family almost every night. The table creates a loving community and provides a place to gather together for relationship and conversation. This year, having a space for the girl's in the community to come together and prepare food together and gather around a table has been incredibly encouraging." –Jessica Brewster, 19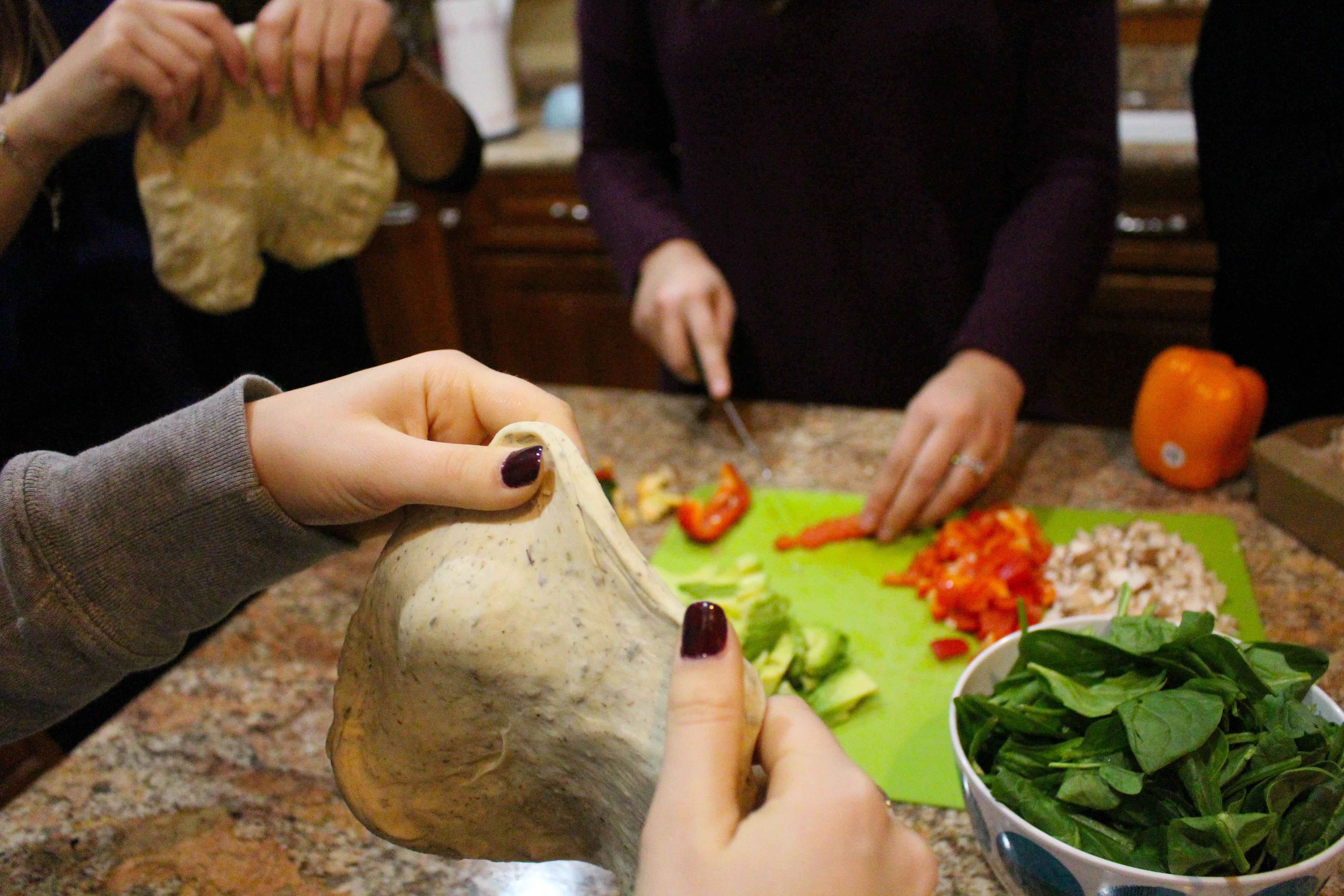 "Something I've learned around the table is that it's nice having people to eat with. We're all learning how to cook, so we're helping each other out and never eating alone." –Marissa Clowers, 19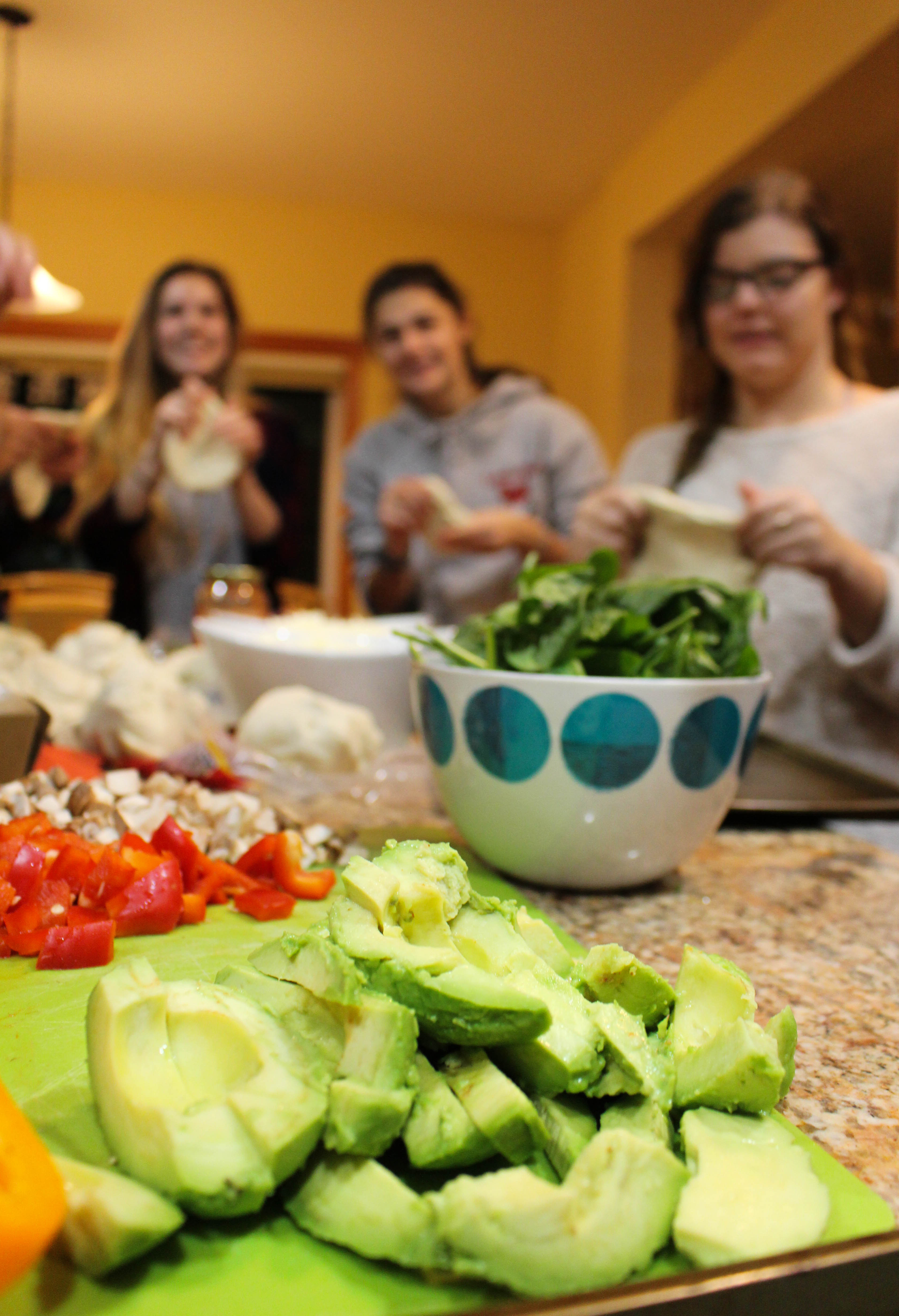 "My parents always made it a big priority to eat together, so that was always just something we did. I just saw the importance of that, hanging out every day. I think coming together, especially just being around a table, is a really cool, intimate thing to do." -Olivia Shawen, 20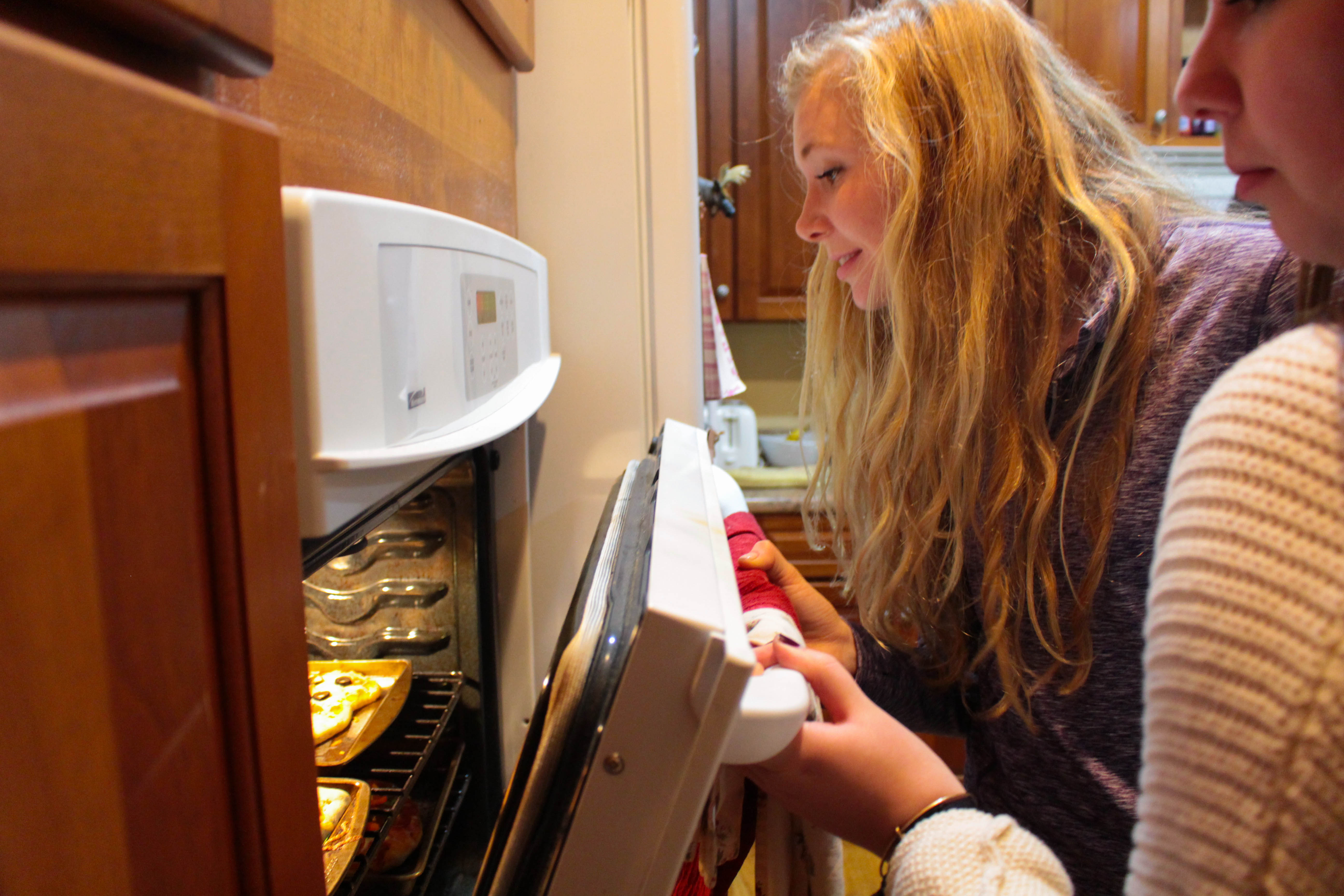 "A lesson learned around the dinner table is that even a really sad day can end up really great at the end when you're around the dinner table with everyone." –Jessica Manchev, 19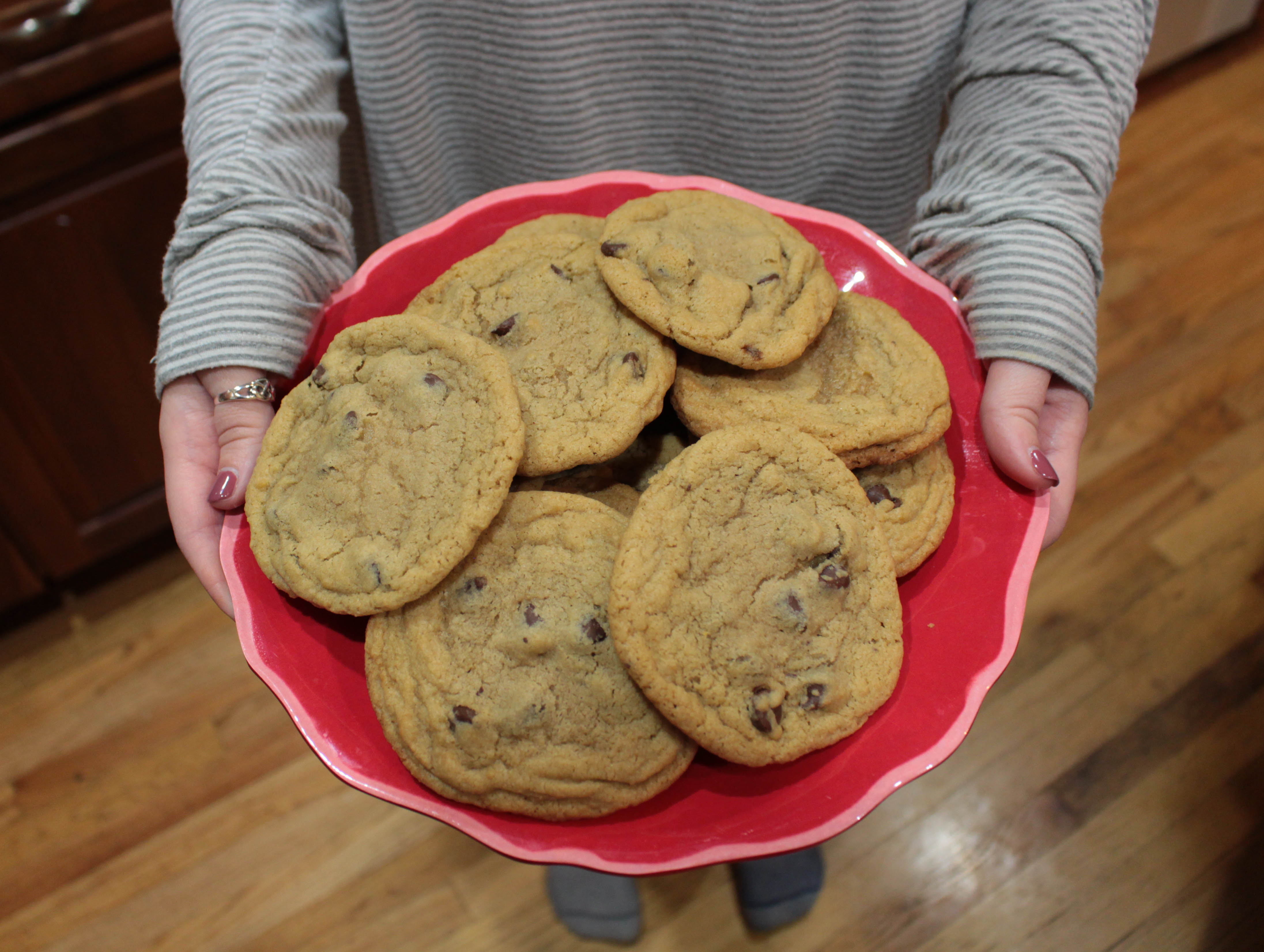 "Eating together is for sure something that I know I want to carry on with my kids and make sure they see the importance of it too. There's a lot that resides in taking the time to sit down and just be together because everyone is doing their own thing all day. That's the most important thing I've learned." -Olivia Shawen, 20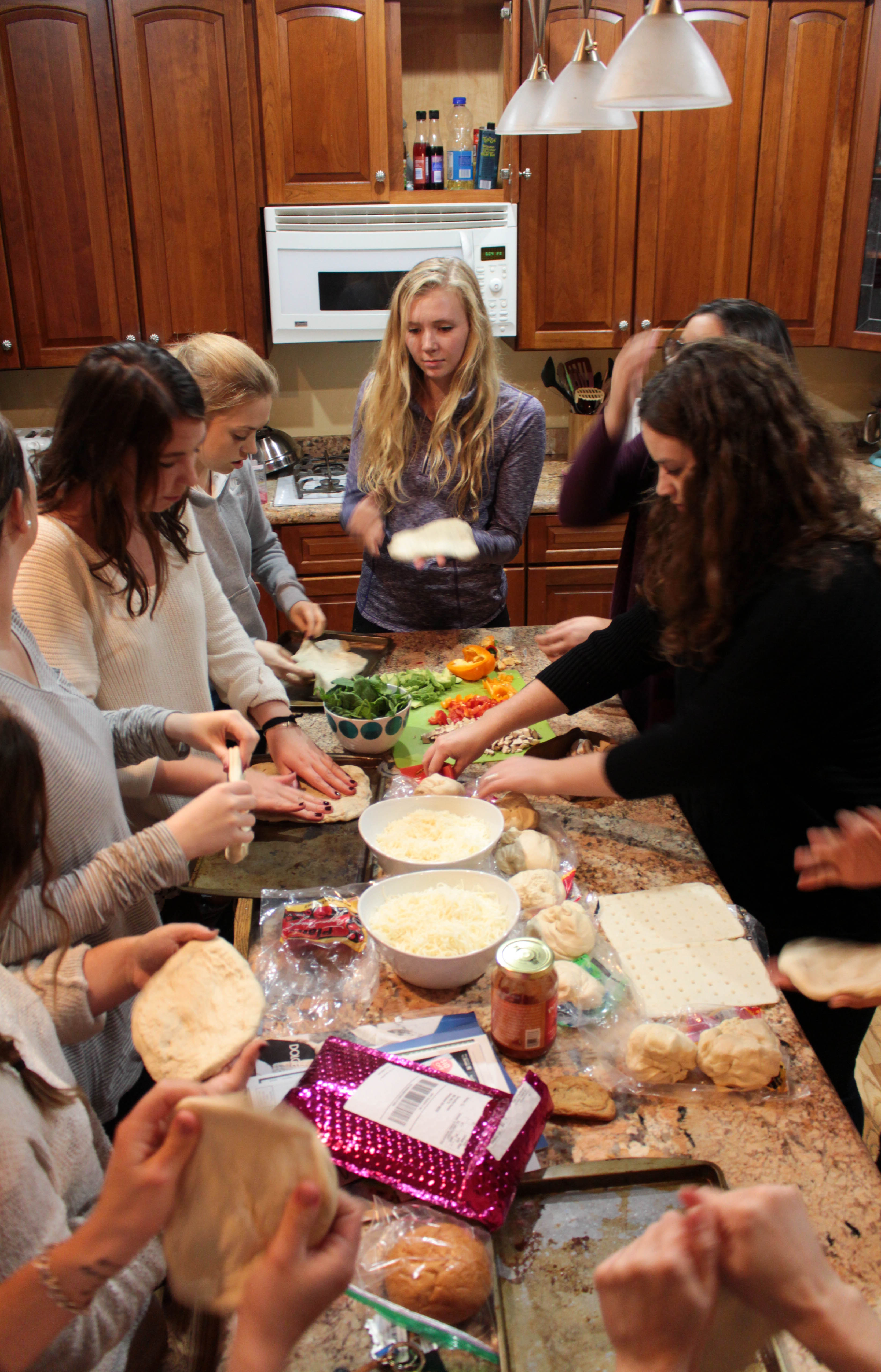 Everyone has to eat, so why not together? I have learned how to be together and in the moment at the dinner table. There is always time to catch up on everyone's week and share about how the day is going. Having family dinners is something that I will continue, from my childhood, to my college years, to starting my own family some day." –Jessica Brewster, 19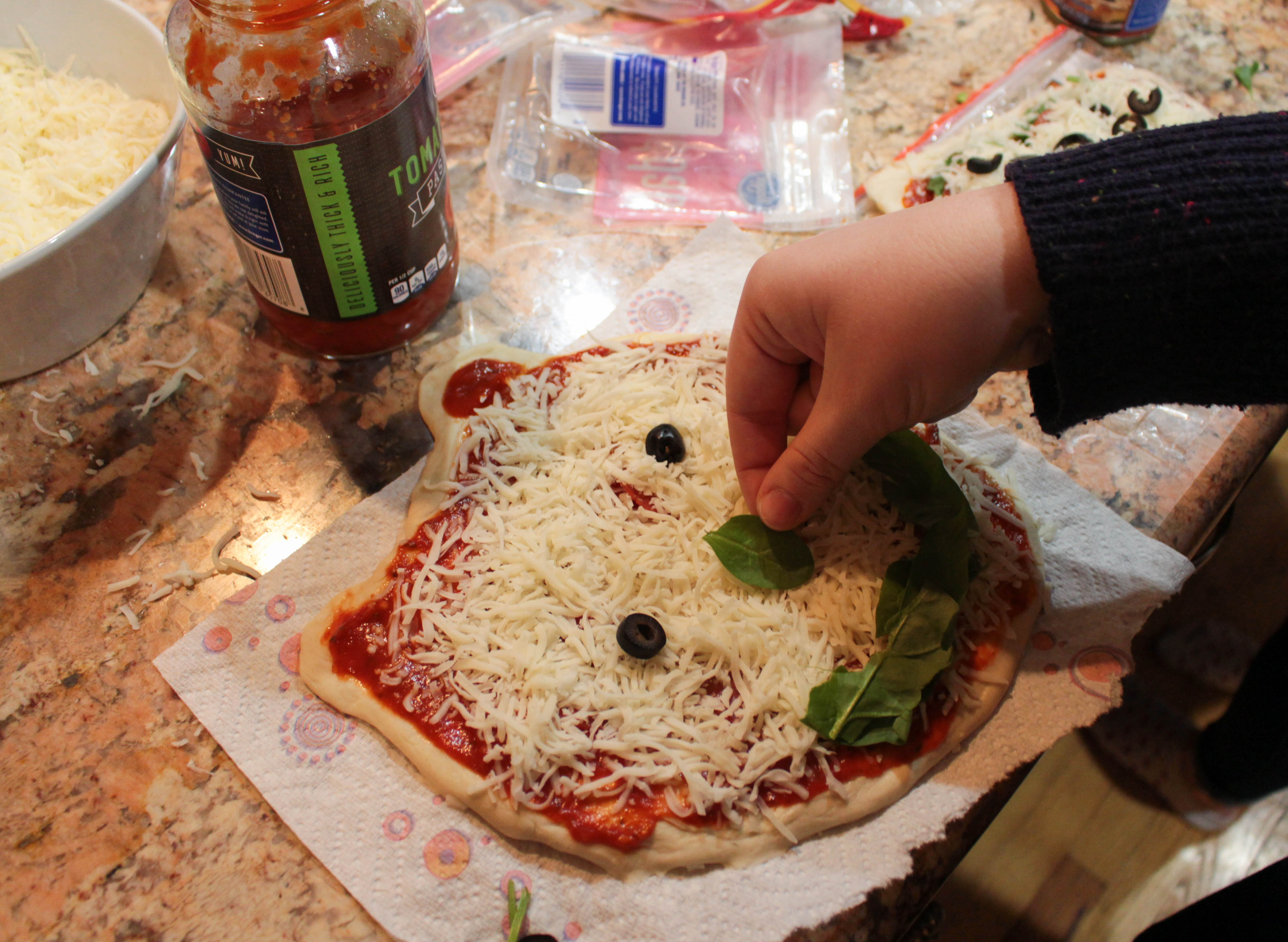 "I've learned the values of having that time to sit together around the table. It's a physical place that you can come after the craziness of the day. It's really stress relieving." –Sierra Suit, 19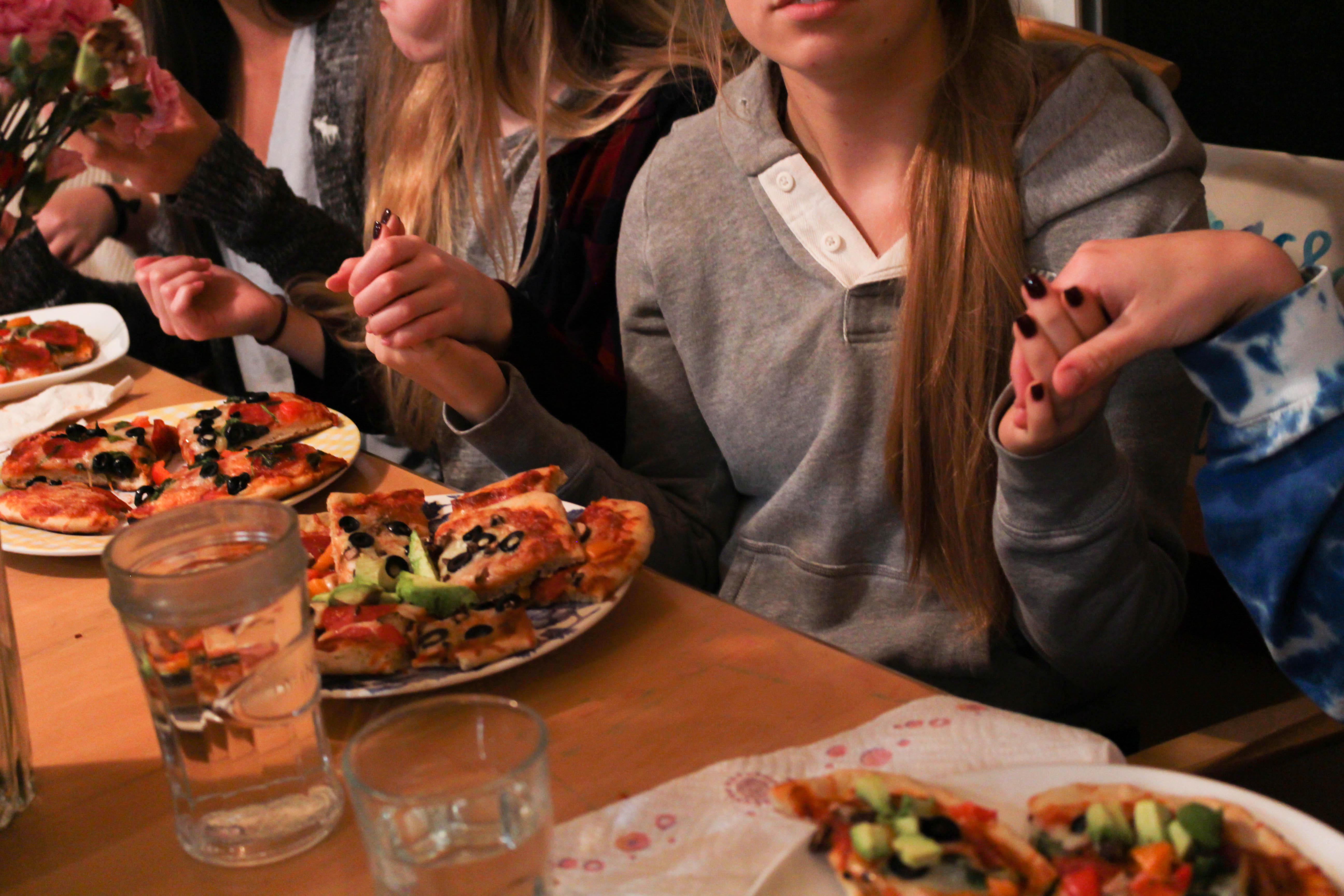 "When we join around the table, we share our success and failures of the day and our dreams and plans for the days to come. Our bodies and souls are nourished together." Rayme Rogge, 22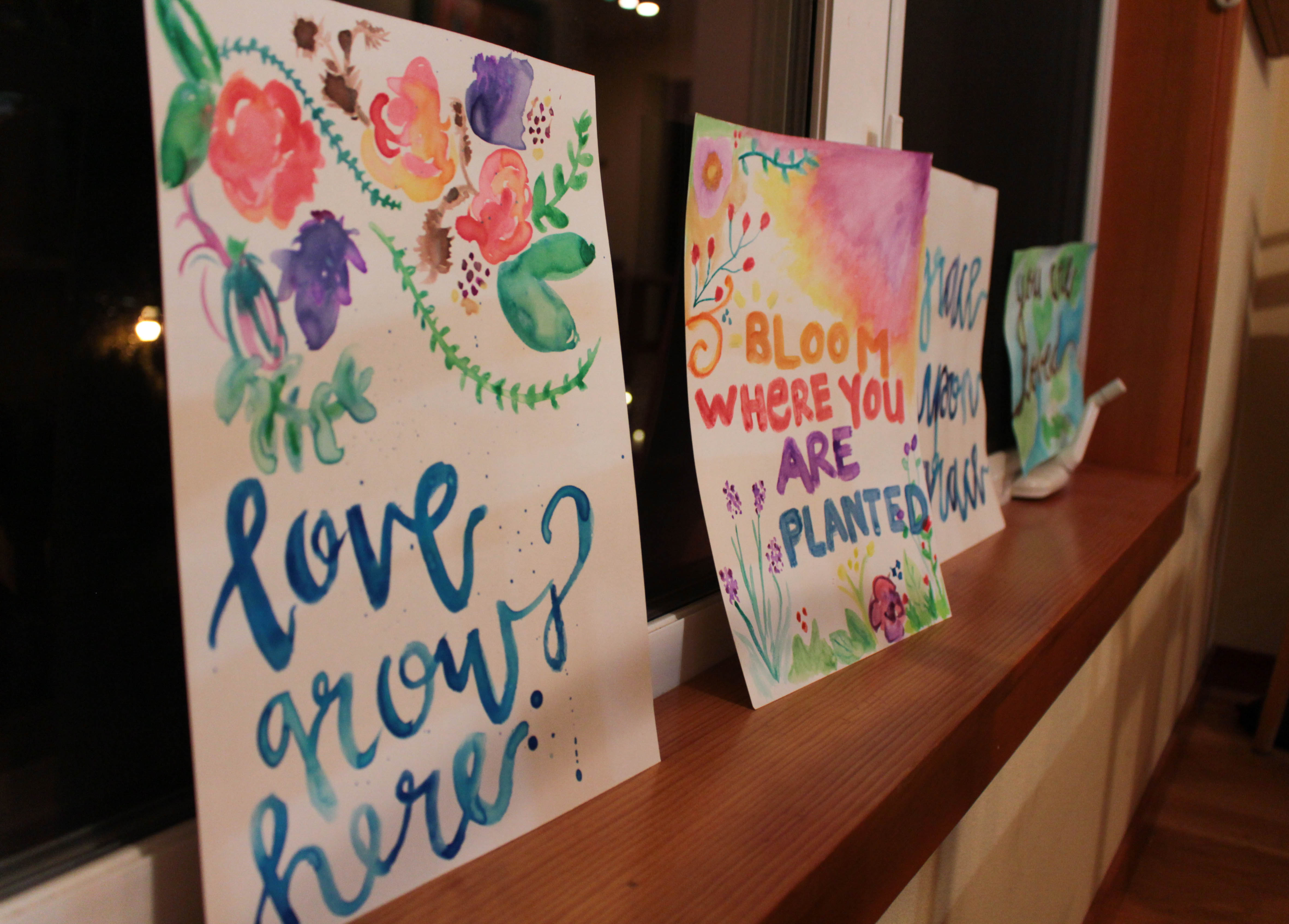 "It all comes down to loving people regardless of their situation, beliefs, or choices. Love can surpass all things." Amanda Marchak, 22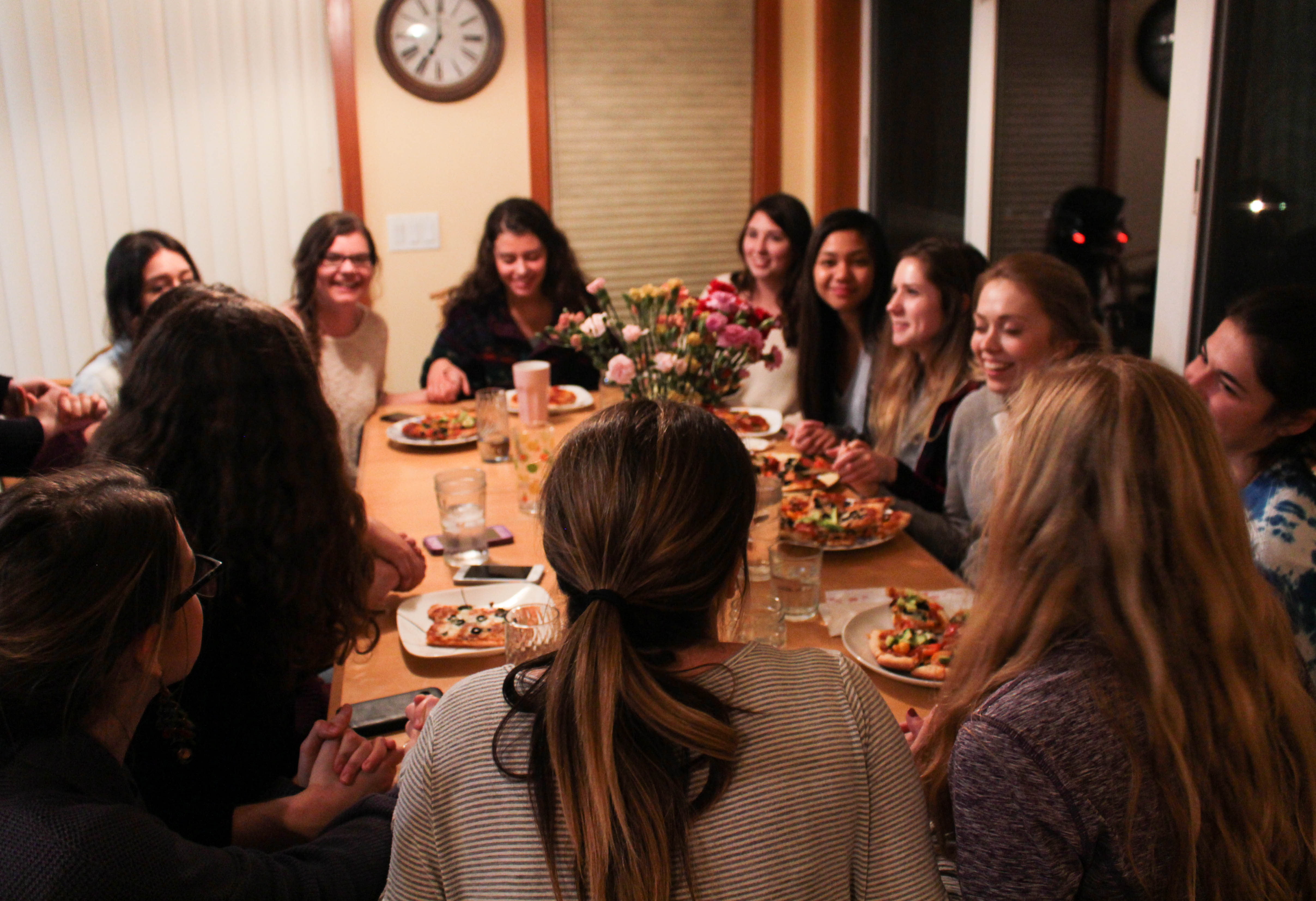 "It's the highlight of my week to have dinner together. We get more people joining us every week and it just keeps growing." Morgan Donohue, 19