Sister. Set-netter. Community organizer.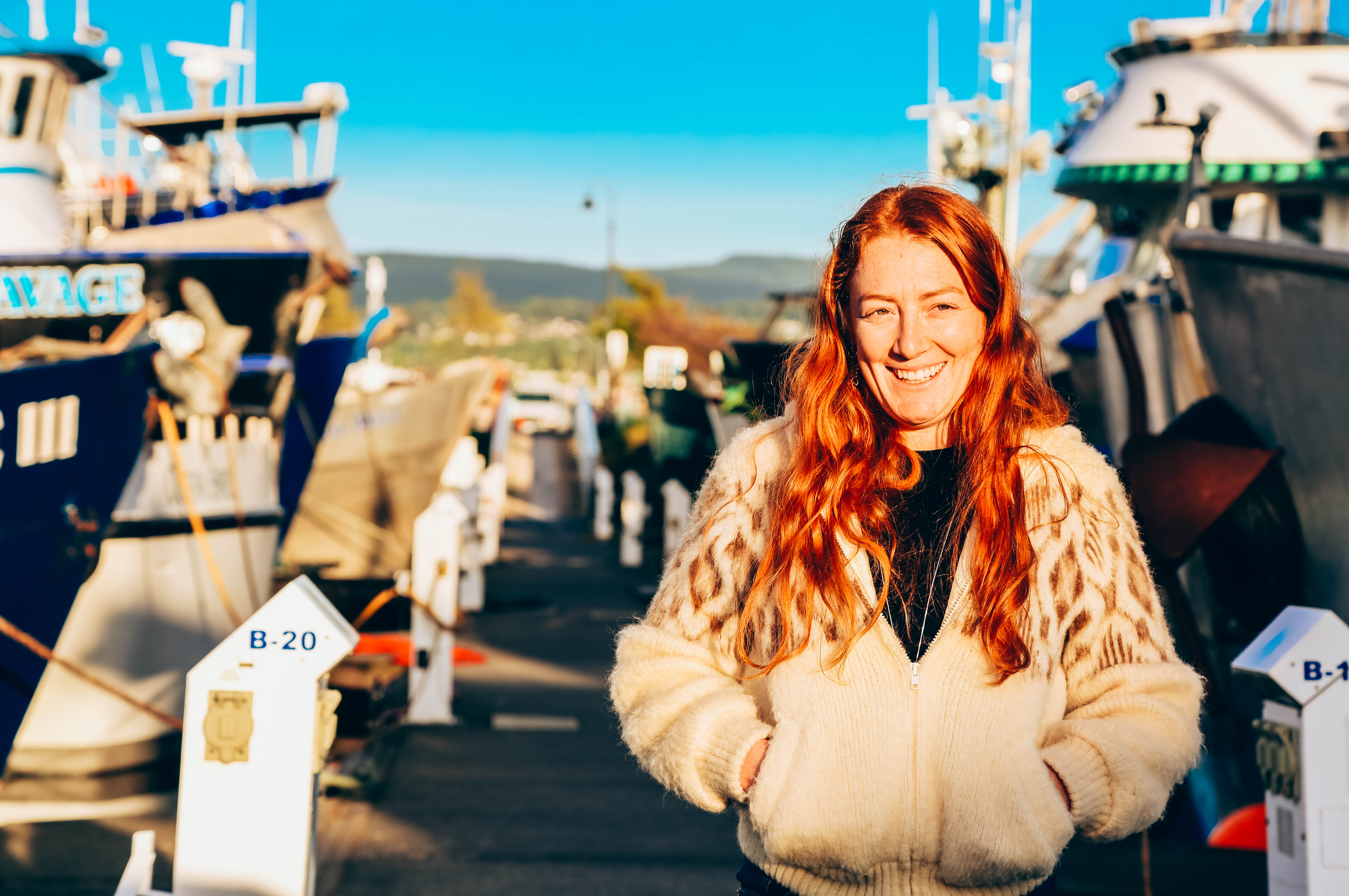 By Alaena Fletcher, Alissa Vanlandingham and Regan Bervar
According to her friends and colleagues, Elma Burnham is "a lady who gets shit done."
Elma grew up in the Long Island Sound on Fisher's Island in Connecticut. Now 27, Elma has made a home for herself in Bellingham, Washington.
Elma wears a lot of hats in Bellingham. She works as the program manager for local non-profit Seafeast, she founded and runs the organization Strength of the Tides, and every summer since 2010 she's been commercial fishing in Bristol Bay, Alaska.
Elma didn't grow up thinking she was going to go into the commercial fishing industry. After high school, she went to Middlebury College in Vermont, where she majored in French and minored in elementary education and African American studies.
After college, Elma traveled a bit, but in her words "basically B-lined for Bellingham" in the fall of 2015.
She's thrived here and is making waves in her community. Elma received Shifting Gears Wild Womxn of the Year award in 2019 for her commitment to affecting change and empowering others in the fishing community and beyond.
When she's not working one of her many jobs, organizing, DJing on local radio station KZAX, or letting people interview her, Elma said she likes to cook with friends and be outside. Having split her life bicoastally, she also spends quite a bit of time traveling.
Elma started Strength of the Tides in response to the 2016 presidential election with the mission to "support, celebrate and empower women working in the maritime industry through representation, solidarity and accountability, community, and education."
Elma started by emailing several fellow fisherwomen and together they crafted the pledge, a promise to respect and affirm women in the maritime industry.
From there a website was published, an Instagram page was launched, tank tops were designed, and a following was created. In the future, she hopes to make it into a non-profit and collaborative effort with other women and men in the fishing industry.
Strength of the Tides has been very well received and when Elma feels discouraged about where the project is headed, she said she always gets an email from a woman expressing how much it means to them at just the right moment. Most of the negative feedback has not been aggressive, but rather apathetic, as some fishermen feel the organization isn't for them, or don't believe there are issues of sexism in the maritime industry to begin with.
Though she says she has been fortunate to have mostly positive experiences with her crew on the water, she missed the lack of sisterhood and community that her organization is now offering.
"The community part of Strength of the Tides has been super powerful and I didn't really set out trying to build community. I'm trying to make sure no one gets sexually assaulted and that everyone knows that it's not okay and that the bar needs to be higher than it is right now."
In an addition to championing women's empowerment on the water, Elma is active in the fight against the proposed Pebble Mine in Bristol Bay, a project that could threaten the area's delicate ecosystem and abundance of salmon.
Elma said what alarms her most about the idea of Pebble Mine going through is not the prospect of making less money or even not being able to fish, but the idea it gives that corporations are invincible.
"Basically, I think that if Pebble went through with it and got a permit, that it sets a precedent that corporations are dominant and will be forevermore," she said.
Thousands of people have been fighting Pebble Mine for over 10 years. Elma worries that if Pebble Mine goes through the permitting process this summer, Bristol Bay will become similar to Standing Rock, an active occupation of protesting.
Despite fishing there for nearly a decade, Elma admits she hasn't even scratched the surface as far as understanding what the fishing livelihood has looked like and meant to the people native to Bristol Bay for thousands of years.
"The Bristol Bay salmon run is really a spectacular thing to witness. I've had that very intense experience where you're witnessing something you'll never have control over and you're just trying to participate in whatever way the elements will let you."
Elma is surprised she's still commercial fishing, as she didn't expect she would keep up with it for so long, but a childhood spent commuting by ferry to school gave her a special relationship with the water.
She says she never feels more at home than on a loud boat roaring across the water. Every summer in Bristol Bay, she gets that back. Commercial fishing is a grounding experience for her.